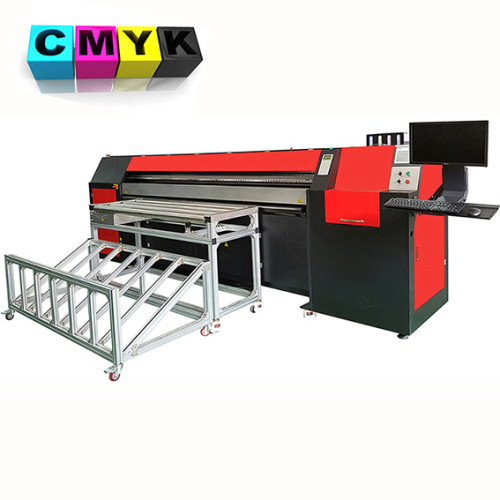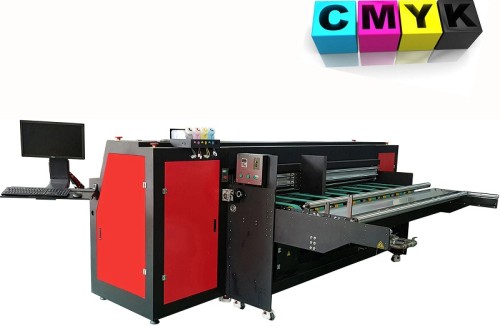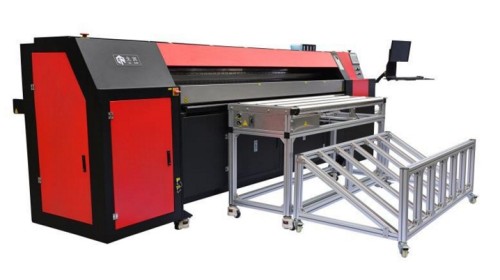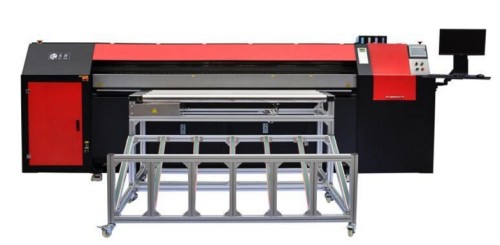 2500AF-4/6 Corrugated Box Digital Inkjet Printer
Description
Product Feature:
1. High Efficiency: Intelligent sensor system,realizingautomatic feeding&taking,improving the work efficiency.
2. Good Quality: Rubber rolls compacted with large suctionplatform,ensure the smooth material,improve the printing quality.
3. High Precision:Using Epson print head,max solution can be1440dpi,can print 3pt letters clearly.
4. High Speed: High-speed printing,can finish printing200-300pcs color cartons in one hour.
Product performance:
1. The machine uses Siemens PLC controlsystem,which can ensure the accuracy of material transfer in carton printingprocess.
2. The machine uses Panasonic servo motor,whichensures the stability of printing,and longer serice life.
3. The machine is equipped with Dell businesscomputer with high configuration and strong anti-interference ability, whichmakes printing more smoothly.
4. The machine uses Omron photoelectricsensor,which makes the corrugated carton positioning more precision andtransmission more stable.
5. The machineuses airtac cylinder which makes the roller lifting stable and themulti-cylinder coordination harmonious.
| | | |
| --- | --- | --- |
| | 2500AF-4 | 2500AF-6 |
| Software | Maintop Xprint | Maintop Xprint |
| Picture format | TIFF, JPG, PDF,PNG | TIFF, JPG, PDF,PNG |
| Printing head | Mico-piezo Epson printing head | Mico-piezo Epson printing head |
| The quantity of printing head | 4pcs | 6pcs |
| Max printing speed | 380 square meter / h | 550 square meter / h |
| Max board feeding size | 2500*1500mm | 2500*1500mm |
| Min board feeding size | 450*450mm | 450*450mm |
| Max printing width | 2480mm | 2480mm |
| The thickness of corrugated | 1~20mm | 1~20mm |
| Work environment | TEMP.:15~30, Humidity:50%~70% | TEMP.:15~30, Humidity:50%~70% |
| X.Y Drive | Servo Drive | Servo Drive |
| Operation system | Windows 7/Windows 10 | Windows 7/Windows 10 |
| Air supply | Max1.0Mpa | Max1.0Mpa |
| Total power | 4.7kw | 4.7kw |
| Weight | 2100KG | 2100KG |
| Dimension | 4200*3500*1580mm | 4200*3500*1580mm |